Posts Tagged '#blackwomeninfashion #workplacefashion'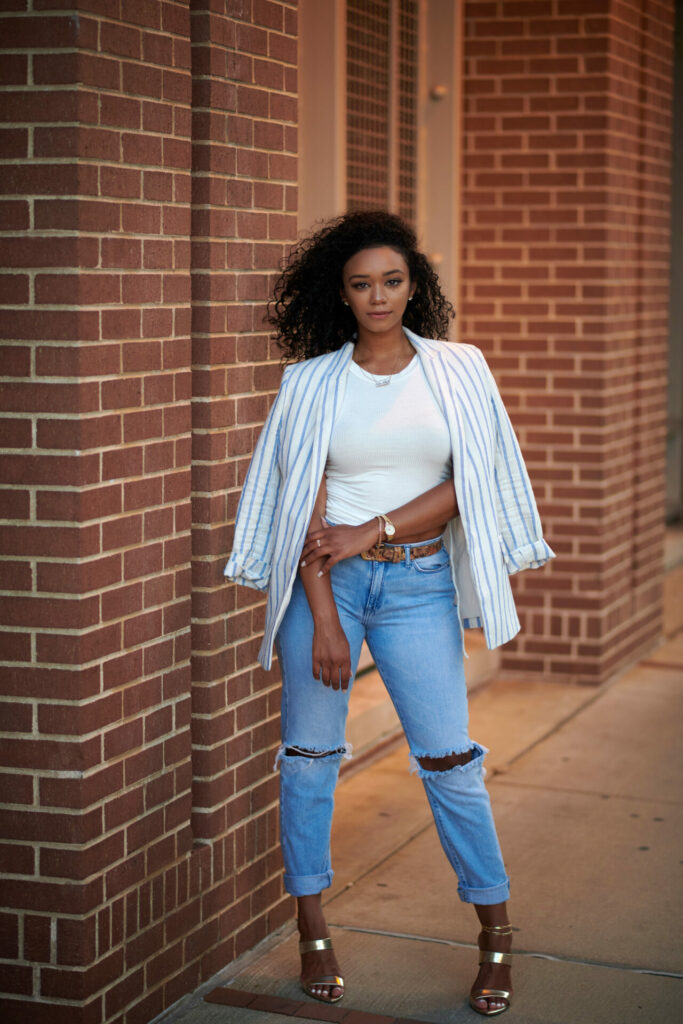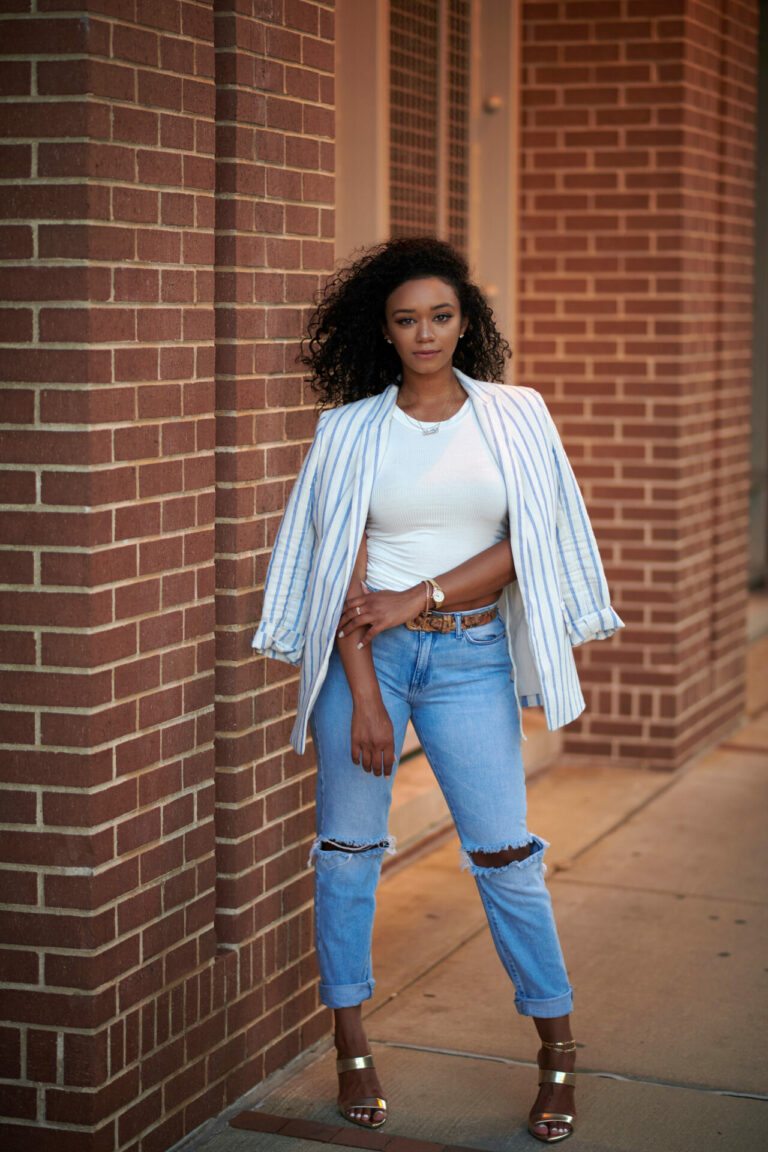 According to Tamiko White, fashion entrepreneur and media personality, a strong blazer, accessories, tailored shirt, sweatsuit and boyfriend jeans are items that every Black woman should have in her work wardrobe. She believes that when emotions are out-of-wack, work is piling up or a nosey co-worker is minding your business and not her own, figuring out what to wear can feel daunting.
White sees fashion as a form of storytelling and representation of personal style and self-awareness. She recommends viewing fashion as a sentence. "Your clothes are the words; the accessories are the comma, exclamation point and the parenthesis."
She shares her thoughts on must-have items that can get you through the nonsense with finesse.
Blazing a trail with a solid blazer
When you are going through it, you begin to question everything, which means you don't have the answers to your challenges. As a solution, White says to first look to a blazer, which shows confidence whether it is denim, has accentuated shoulders, oversized or fitted. It's a versatile piece that works in the office, via video conference and with various tops and bottoms. When you want to show strength even when you aren't feeling so strong, starting with a blazer can make the outfit without causing too much stress on the mind.
"When there's a thing, that's a thing, that's a thing, I grab a blazer."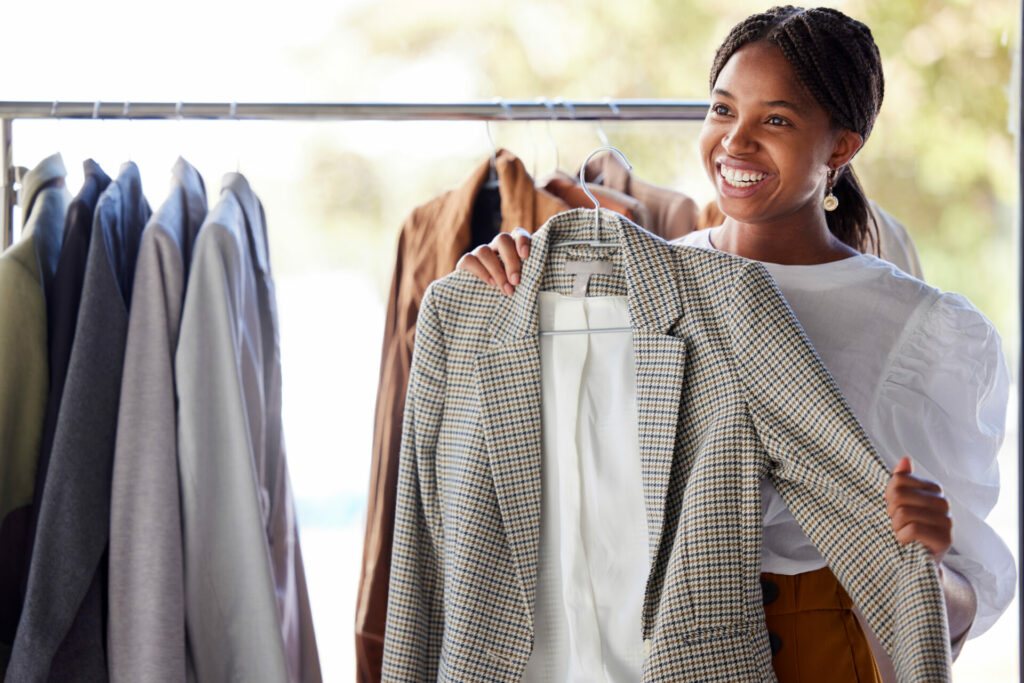 Punctuate with accessories
If you want to draw others' eyes away from your side eye or make someone smile, focus on choosing a fabulous accessory. "Accessories make people happy," she says. "I love a great blouse, but there's something about a beautiful necklace or a stunning pair of earrings." Choosing an accessory that makes you feel good about yourself or has sentimental value can give your confidence a boost.
While traditional jewelry, such as earrings, necklaces, and bracelets, maybe the first items that come to mind when you think about accessories, shoes, glasses, nails, hair, eyelashes, eyebrows, ankle bracelets, and even a handkerchief on a handbag are a part of this group. Even though it may seem that everyone wears the same hair, nail polish and carries the same bags, don't fret because no one will wear it like you. "How you wear your accessories is very telling for people because ten women can have the same bag, but if they rock it differently, it's unique," she says. "It's all about color, layers, and personalization."
Tailored look
Getting personal with your clothing and figuring out what makes you look "put together" can help you choose the right item with minimal effort. A fitted cardigan and a V-neck t-shirt are great for layering a look, but the tailored shirt is a core piece for a timeless wardrobe.
"I know it sounds really basic, but a tailored shirt can be white, navy, blue or striped, and it can help you look clean and polished."
Sweatsuits as armor
An item that can help us feel protected and comforted is the sweatsuit. Because it is a set, there is no need to worry about finding a top or a bottom because it's a ready-made outfit that you can put on and go. Gone are the days when sweatsuits are for the gym or a weekend excursion with the kids; they are now considered a suitable fashion choice for many work settings. White suggests choosing fun, bold accessories and pairing the sets with the "wrong shoes," such as stilettos, ballet flats, loafers and boots. She says the versatility of sweatsuits is the variety of fabrics, from cashmere to French terry, linen and silk blends.
Boyfriend Jeans in the clutch
When all else fails, White says to choose boyfriend jeans paired with flats, boots or sneakers, as the possibilities are endless with this wardrobe staple. They can also be glammed up with an embellished blazer, camisole, stilettos, statement jewelry or a hat. Some women may find the boyfriend jean fit a little engulfing, especially after wearing fitted jeans for many years. Copping the right boyfriend jean that compliments your shape and height is important. She suggests using bold belts and rolling up the pant legs to finish the look.
White says to find basic work pieces that help to pull together an effortless look. Consider brands such as Veronica Beard, Cos, Zara, Max Mara Studio, Tibi and Norma Kamali. "You want neutrals, so it doesn't feel overpowering in the workplace but still feels elevated and designed."