Posts Tagged '#blackwomenownedbusiness'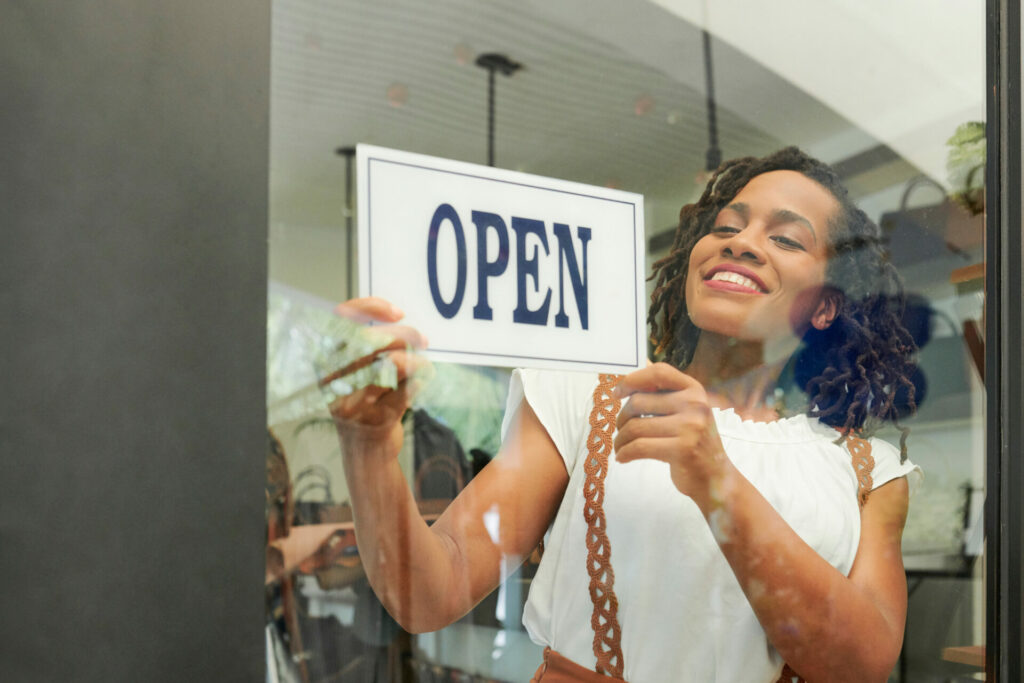 Layla Nielsen knew when it was time to "jump out there and launch."
She had already built a significant digital media portfolio freelancing for 10 years while she worked as an executive for large media companies. So, when she parted from her last agency job, she thought it was time to start her own.
"I wanted to create the kind of environment where I could be more successful," says Nielsen, owner of LN & Co, a digital agency in Silver Spring, MD.
Neilsen couldn't bring herself to work for one more company that glossed over her accomplishments and required her to work at a level lower than her resume should've commanded.
"I was coming from an environment where I led everything."
Her experience is all too familiar. Black women are leaving behind the notion that corporate America or being an employee is the only option for career fulfillment, especially after years of being glossed over for promotions, accepting less pay, and working in cultures that felt exclusionary. Many find that going out on their own allows them to play to their strengths, deliver higher-level work product and create a culture that works best for them.
According to a 2021 Harvard Business Review report, entrepreneurship offers opportunities for Black women to elevate their careers and achieve social and economic equality.
"If there is something on your heart that just will not die, don't keep pushing it aside. Learn everything you possibly can about it, and then get started."
Nichole Jean Philippe started The Gallery Grid after moving her family back to Maryland from New York to help her parents after her father suffered a stroke. Her company, which provides art consultation services and installations for businesses and private homes, was developed out of need and ingenuity.
"I've always loved working with my hands. My father was very handy, and my mother is incredibly innovative."
Jean Philippe says that when she bought her first condo in New York, she had a difficult time creating the perfect gallery wall without making numerous holes in her new walls. After spending three days trying to hang a four-piece mirror perfectly, she felt there had to be an easier way. She took her previous experience as an executive product developer in the fashion industry and used it to communicate, negotiate, source and eventually develop a product. Her first stab at the creative process didn't go as planned, and she went back to work but didn't give up.
She continued to develop The Gallery Grid in her spare time, helping friends and family select and install art for their homes. After sharing a huge cost-saving idea with her employer that Jean Philippe found through her sourcing expertise, she was pushed out. Her employer told her without warning or reason that she had to choose between the job and her hobby.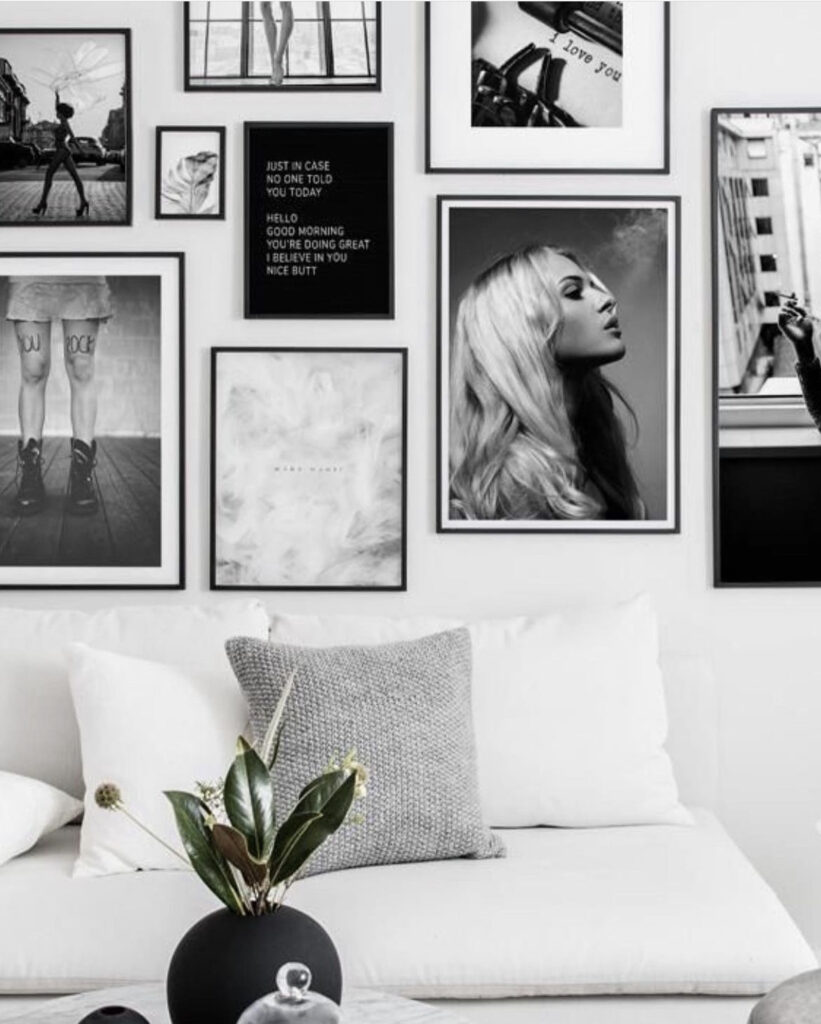 "They hired me knowing about my idea. We talked about it during the interview process, and it was on my LinkedIn page. Then all of a sudden, after four years, they decided it was a conflict of interest and gave me an ultimatum without any discussion."
Jean Philippe says she was blindsided and hurt by how she was treated. After that experience and reflecting on other disappointments throughout her career, she decided it was time to turn her hobby into a business.
"It's just sad to think about. I had taken a huge pay cut and was working below my experience level, but I needed to support my family. Now, I am so grateful and blessed, and I'm very confident that God has more for me in the future."
Harvard Business Review found that 17 percent of Black women are in the process of starting or running new businesses, compared to 10 percent of white women and 15 percent of white men in the United States. Moreover, Black women entrepreneurs are highly educated, with more than three-fourths with at least a college degree.
While starting a business can be a gateway to financial freedom, it's not easy. Black women face more financial barriers to growing and sustaining their businesses, including funding and support from both the public and private sectors. The report states that 61 percent of Black women self-fund their total start-up capital.
Neilsen and Jean Philippe both run self-funded businesses, which is the reality for most Black women. They both recommend building a financial cushion before you start your own company. "An entrepreneurial journey is rocky—one month you might be making six figures, and the next month you might be making zero," says Nielsen.
She doesn't want that to discourage other Black women from building a business and wants them to believe in every possibility. "You're smart. You're good enough. You have the track record. You have the degrees; you have the experience. You've got it all."
Jean Philippe advises, "If there is something on your heart that just will not die, don't keep pushing it aside. Learn everything you possibly can about it, and then get started."