Posts Tagged '#wagetheft'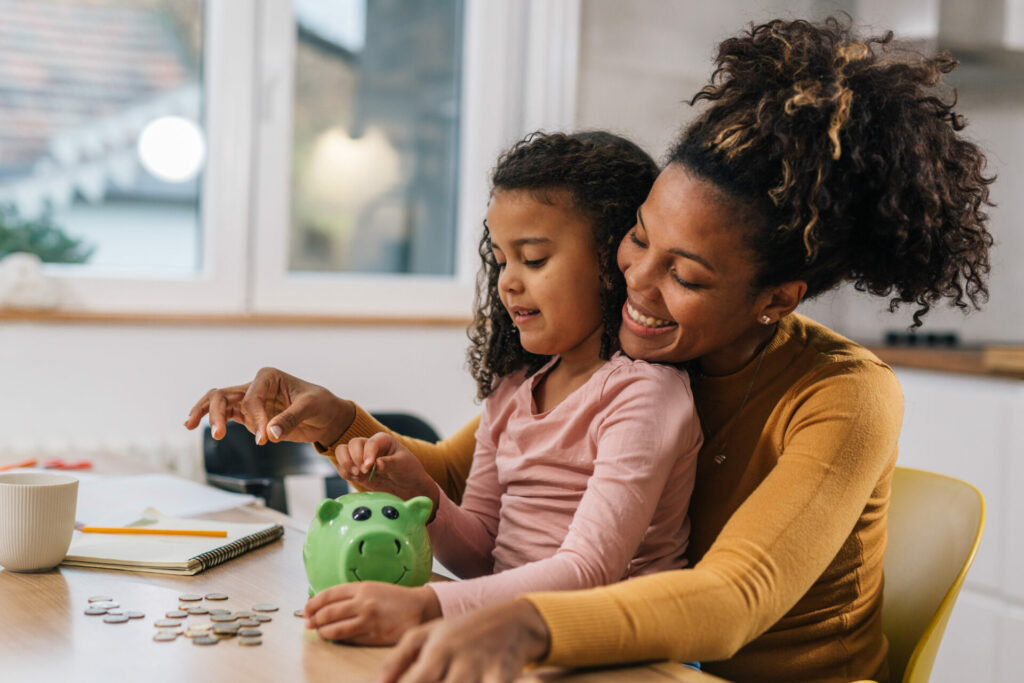 The hard truth is Black women earn less than white men in every state and won't nationally reach pay equity with white men until 2144. Ariane Hegewisch for the Institute for Women's Policy Research writes that Black women were paid 63.7 cents for every dollar earned by white men nationwide. This wage disparity costs Black women about $1,891 per month, $22,692 per year and $907,680 over a 40-year career.
Black women across the nation aren't asking for a handout; they are asking for opportunities that commiserate with their qualifications, safe work environments and equal pay for equal work.
Washington, D.C., has the worst wage disparity, with Black women earning 45 cents. Mississippi and Texas are not far behind at 55 cents for every dollar a white man pockets. This wage theft is a stunning reality against the backdrop of Black women's status as the most educated demographic making up 68 percent of associates degrees, 66 percent of bachelor's degrees and 71 percent of master's degrees between 2018 and 2019, according to the National Center For Education Statistics (NCES)
Only 11 percent of Black women are considered financially healthy, with 59 percent reporting unmanageable debt.
Adia Harvey Wingfield, professor of Sociology at Washington University in St. Louis, found that while women as a whole are advancing in the workplace, Black women are not. Black women experience motherhood penalties, gender discrimination, stifled leadership opportunities, sexual harassment and occupational segregation in the workplace at a higher rate. They are also less likely to have advocates or mentors to help them advance within the company or industry. Wingfield cited that some of these roadblocks are due to white executives' unfamiliarity and discomfort with Black women, who are excluded from teams and on important projects. This means Black women are paying an emotional tax to work in organizations that don't place the same value on their contributions as other demographics.
"So Black women grapple with a catch-22. If they don't speak out, they remain invisible and easily passed over for stretch assignments, high-visibility projects and promotions. If they cry foul, they get tagged as a liability to be wary of, an angry Black woman who might levy a lawsuit on her employer, rather than as an asset to cultivate and prize for her complementary networks and market insights," writes Melinda Marshall and Tai Wingfield in Ambition in Black + White.
Many companies refuse to acknowledge that affirmative action and diversity, equity and inclusion (DEI) programs that specifically target improving the work experience for women are disproportionally benefitting white women. Unless they also turn their attention to race, these actions will not change the financial status of Black women. "You're either seen as a woman or seen as Black, but you're never seen as both," says Dr. Angela Neal-Barnett, director of the Program for Research on Anxiety Disorders in African Americans (PRADAA) at Kent State University in Ohio.
Hiring practices that often segregate Black women into low-income positions within companies and organizations are also affecting Black women's financial health. "CNAs in terms of healthcare workers, or childcare, are essential jobs, but often have low wages and poor benefits," says Dr. Michelle Wilson, director of Evaluation and Learning at the National Fund for Workforce Solutions. She says funneling Black women into lower-wage service jobs is intentional and historical. "That is really a holdover from slavery, the oldest public workforce system in the country." She believes that changing workplace inequality requires unpacking its past drivers.
"You're either seen as a woman or seen as Black, but you're never seen as both."

How does discrimination affect Black wealth?
Only 11 percent of Black women are considered financially healthy, with 59 percent reporting unmanageable debt, according to a study at the Financial Health Network. National Partnership for Women and Families' Black Women and the Wage Gap study found the median wage for Black women is $36,303 per year compared to $57,005 for white (non-Hispanic) men. On par with white men, Black women are key breadwinners for their families, with nearly 80 percent of Black households relying on Black women for financial support. Counting for the wage gap, this translates to nearly four million families, with almost 1.2 million (30 percent) living below the poverty level.
According to Black Women and the Wage Gap, if the pay disparity were eliminated, on average, Black women working full-time all year round would have enough money for more than two years of childcare, more than two additional years of tuition fees for a four-year college or university and the full cost of a two-year community college. They would also have 130 more weeks of food for the family, one year of mortgage and utilities, 19 more months of rent and enough money to pay off the average student loan debt in under two years.
How can Black women protect themselves from wage theft?
When looking for a new job or career change, Black women should research Environmental, Social and Governance (ESG) scores, which are important to many public companies and their shareholders. ESG commitments that include pay transparency and equity policies can significantly affect a company's value. During the interview, ask how ESG factors into their workplace decisions. Some investors are pressuring CEOs to balance company performance, which can be affected by employees' beliefs that they are paid fairly. Companies that have greater transparency about pay gaps can increase their ESG scores.
Another question to ask during the interview stage or while employed is whether they routinely perform equity audits that take race, gender and other factors into consideration. "The company should routinely look at pay across all departments and levels and account for education and cost of living to ensure pay transparency and equity," says Wilson. Payscale's The State of Pay Equity in 2023 report found that when asked, companies did not know their gender pay gap (41 percent) or their racial pay gap (47 percent). When asked if there would be an effort to address wage theft in their companies, 27 percent said "no."
Asking about company policies to combat pay compression is another way to determine an employer's commitment to eliminating the wage gap. When starting salaries for external hires exceed current employees' pay, this can have a negative long-term effect on pay disparities.
Wilson says employers asking employees to perform duties outside their contract without paying for the expertise is a red flag. For example, asking an employee to conduct workshops for free when they typically pay an outside speaker for the same task can affect pay inequity. Or, if they did not initially provide pay for bilingual abilities and then ask the employee to translate, it may be time to renegotiate the employment contract.
"There is always room to push further in the equity space," says Wilson.
While the pay gap remains, Black women and their families will continue to suffer. There are companies with pay transparency scales, but many experts believe that until there is full pay transparency and a desire for companies to stop engaging in wage theft, many Black families will continue down the road of poverty.