Posts Tagged '#whitewomentears'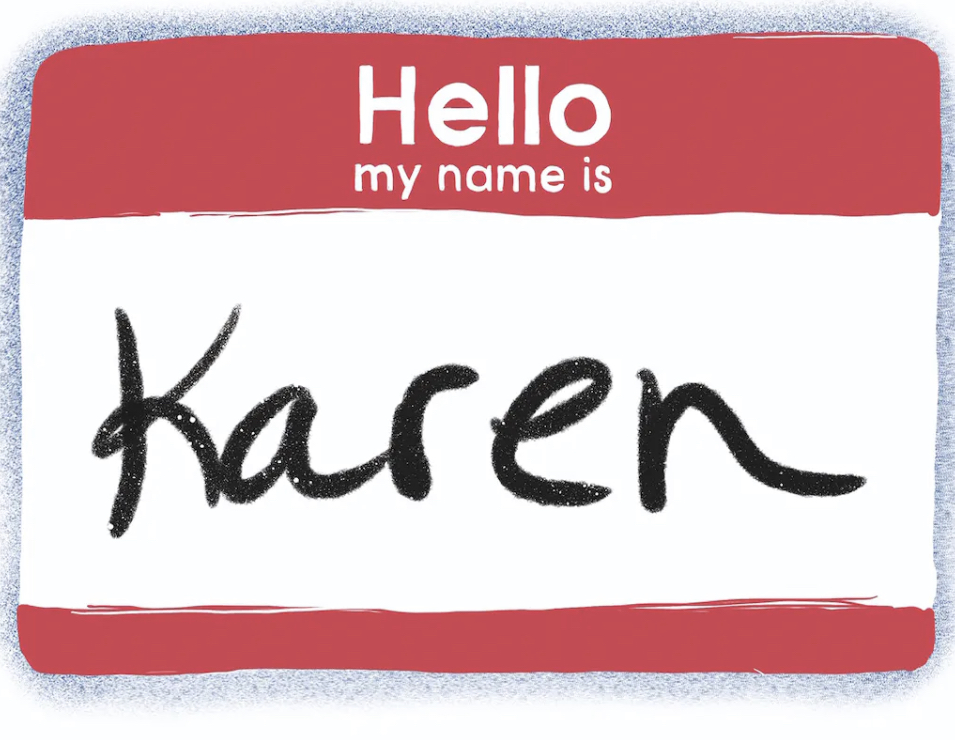 The rise in racist activity showcased by white women in public spaces across the nation has caused an awakening in the role white women play in Black women's oppression. In many of these incidents, white women—referred to as Karens—assault, hurl racist slurs, physically restrain, question, and taunt Black women while calling the police, further endangering the lives of the people they harass. When these white women are fired from their jobs for this behavior, others have come to their rescue, stating that losing their jobs should not be a consequence of their dangerous public outbursts. Many fail to realize that these dangerous behaviors hide in plain sight at work to the detriment of Black women's careers and mental health. Moreover, they affect how Black women patients, customers, and business partners are treated.
"Our data tells us that Black women are having their worst experiences when they report to white women"
In light of these incidents, Black women are speaking more openly about how white women negatively impact their workplace experiences, derail their careers, and harass them in the office.
"I've dealt with many Karens in my career," says Dr. Michelle Wilson, director of Evaluation and Learning at the National Fund for Workforce Solutions. Black women cite white women as a major cause of workplace discrimination and harassment, which leads to anxiety, depression, job loss, and a mass exodus from corporate America, non-profit organizations, and academia.
"Our data tells us that Black women are having their worst experiences when they report to white women," says Cierra Gross, founder of Caged Bird HR. She says it is ironic that white women benefit most from affirmative action, "yet they are perpetuating the most harm in the workplace." This harm affects Black women's ability to advance in the workplace and earn the wages they deserve.
Companies that advance gender as their diversity focus often miss the unique intersectionality of race and gender that affect Black women. This places white women at the forefront to benefit from these programs while Black women remain invisible. When white women receive power in the workplace as a result of these programs, it does not often translate to better opportunities for Black women, including overall culture improvement, job titles, positions, responsibilities, and wages.
Françoise Burgess writes in The White Woman: The Black Woman's Nemesis that "Black women have accused white women of being duplicitous; while they proclaim sisterhood in theory, they are unable to overcome their racial prejudices in practice."
Overall, although women are advancing in the workplace, white women continue to move up the corporate ladder while Black women remain at the bottom while being gaslit to "Lean In", be more social and take on difficult tasks for lower pay. Many corporations believe that by advancing white women, Black women will also benefit, but that is not the case.
Author Vivian Gordon says, "Seldom attention is given to the extent to which white women benefit from the oppression of Black women." She explains, "white women are saying to the white male power structure: Move over. We want to be part of the power structure. Black women are saying: 'The structure is wrong.'"
In the LeanIn.org and McKinsey & Company's 2022 Women in the Workplace Report, only 44 percent of Black women reported feeling comfortable disagreeing with coworkers, whereas 57 percent of white women felt free to challenge or have differing views. This can translate into Black women not voicing their professional opinions or concerns about mistreatment for fear of retribution or white women's tears.
"There is nothing more dangerous to a white woman than a competent Black woman"
A TikTok trend in 2022 showed white women's collective ability to cry on command. This terrified many Black women who have been the victim of this weaponization. Black women are labeled aggressive, unprofessional and mean when white women cry unprovoked during professional communication exchanges. Luvvie Ajayi calls it the "weary weaponizing of white women's tears." Where they claim to feel personally "attacked" and "targeted" when questioned, given feedback or held accountable for their actions. Crying or playing the victim as a tactic allows others to focus on the white woman's perceived trauma with sympathy instead of the actual trauma she may have inflicted on the Black woman, rendering them invisible yet again.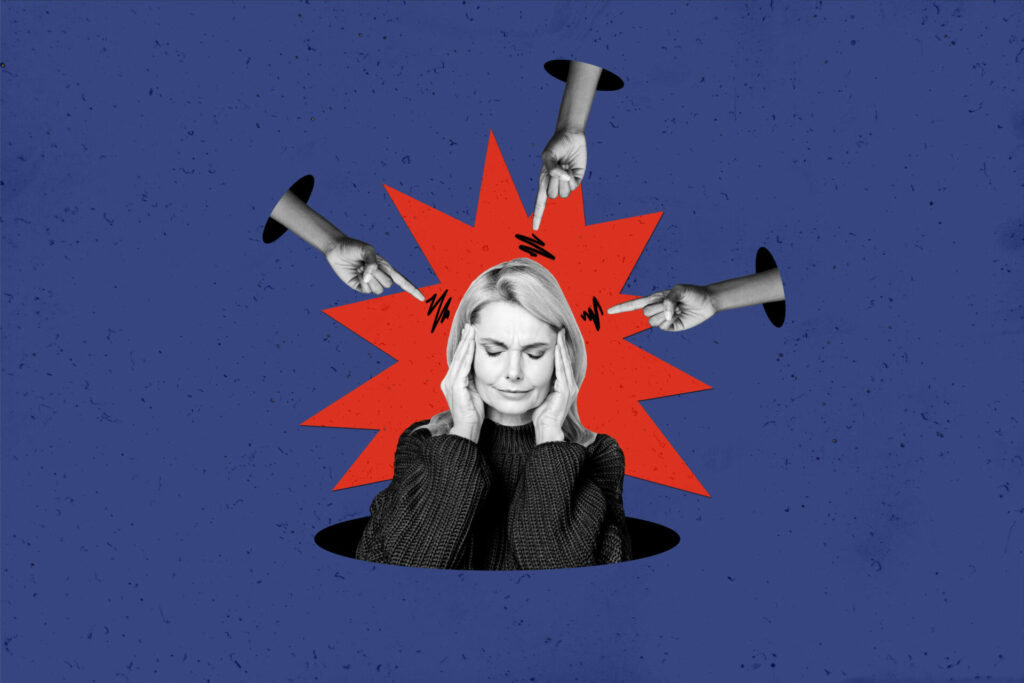 Writer Zora Neal-Hurston believed the modern relationship between Black and white women is patterned after the relationships on the plantation, where the white women used their power and white fragility to their advantage. "Thus, from the beginning, the seeds of resentment between Black and white women were sown…"
Slavery was the birth of this complicated relationship. Just as Black women can pass on trauma from that era, it is no surprise that white women may continue generational behavior patterns, whether intentional or unconscious.
Despite the early relationship formed during slavery, Black women do not feel unequal to or jealous of white women. "[Black women don't have] envy for their accomplishments," writes Toni Morrison. She goes on to argue that Black women also have no sympathy for white women's perceived oppression.
On the contrary, Black women feel some white women are jealous and afraid of their power and abilities in the workplace. "There is nothing more dangerous to a white woman than a competent Black woman," says Dr. Angela Neal-Barnett, director of the Program for Research on Anxiety Disorders in African Americans (PRADAA) at Kent State University in Ohio.
Gross says it is difficult to change this problem when Human Resources is a white woman-dominated field. In 2020, Data USA reported 76.8 percent of human resources managers were white, with 64.1 percent white women. Human resources is the department whose purpose is to create and enforce workplace policies. Bias and racism are dangerous in this area of the company. If Black women see white women as a threat to their careers, it could be a significant factor in why the issues seem exacerbated in the workplace with Black women feeling unheard and unsupported.
"Seldom attention is given to the extent to which white women benefit from the oppression of Black women"
In the book, Ambition in Black + White, Melinda Marshall and Tai Wingfield agree that Black women and their unique struggles are invisible in the workplace. Yet, their research found that, unlike their white counterparts, Black women are 25 percent more likely to have both near-term (50 percent vs. 40 percent) and long-term (40 percent vs. 32 percent) career goals and are more confident that they are qualified to succeed (43 percent vs. 30 percent) in a position of power.
Marshall and Wingfield also write that Black women are three times as likely as white women to aspire to a powerful position with a prestigious title, as they are often inspired by the matriarchs of their families who prevailed as breadwinners and showed their power and ingenuity without access to the higher levels of opportunities. This data does not correlate with the positions Black women hold or the perceptions that they lack initiative.
How do we fix this?
Racism in the workplace is not Black women's issue. It is a white issue and something that has to be addressed if businesses want to continue to benefit from Black women's undoubted contributions. At the same time, the responsibility for building a professional relationship between white women and Black women lies with white women who hold more power in the workplace; and who continue to choose whiteness over gender solidarity, as illustrated in the last two presidential elections.
There are Black women who are doing the work to bring these issues to light, from authors and activists to academics. Neal-Barnett teaches a course called The Psychology of Black Women, which has a waiting list. She says when white students come out of the course, they are blown away at how Black women experience and navigate the world. "Many of them are like, 'We didn't know.' She says they never talk about Black women, so they are ill-equipped when they get into the workplace. "They have limited to no insight into what it means to be Black and a female. They don't know, but they should hear enough cases after a while."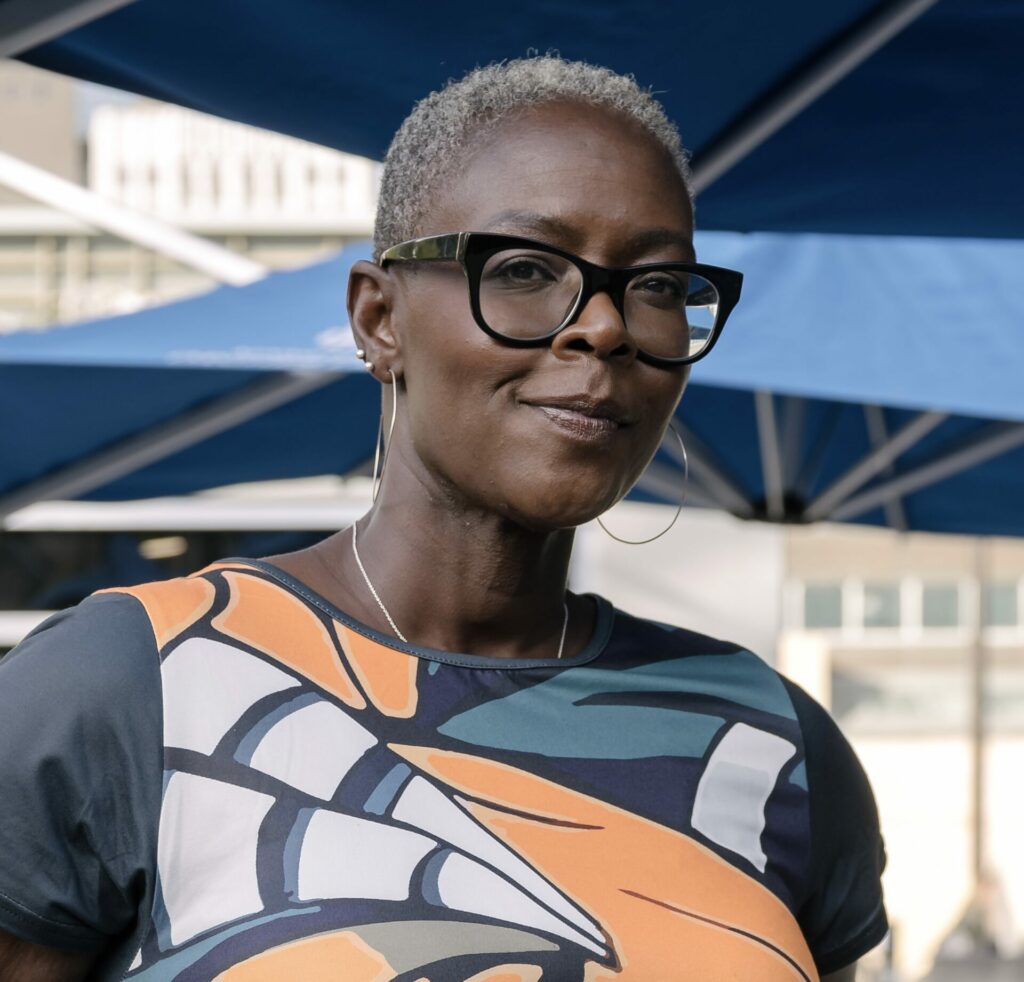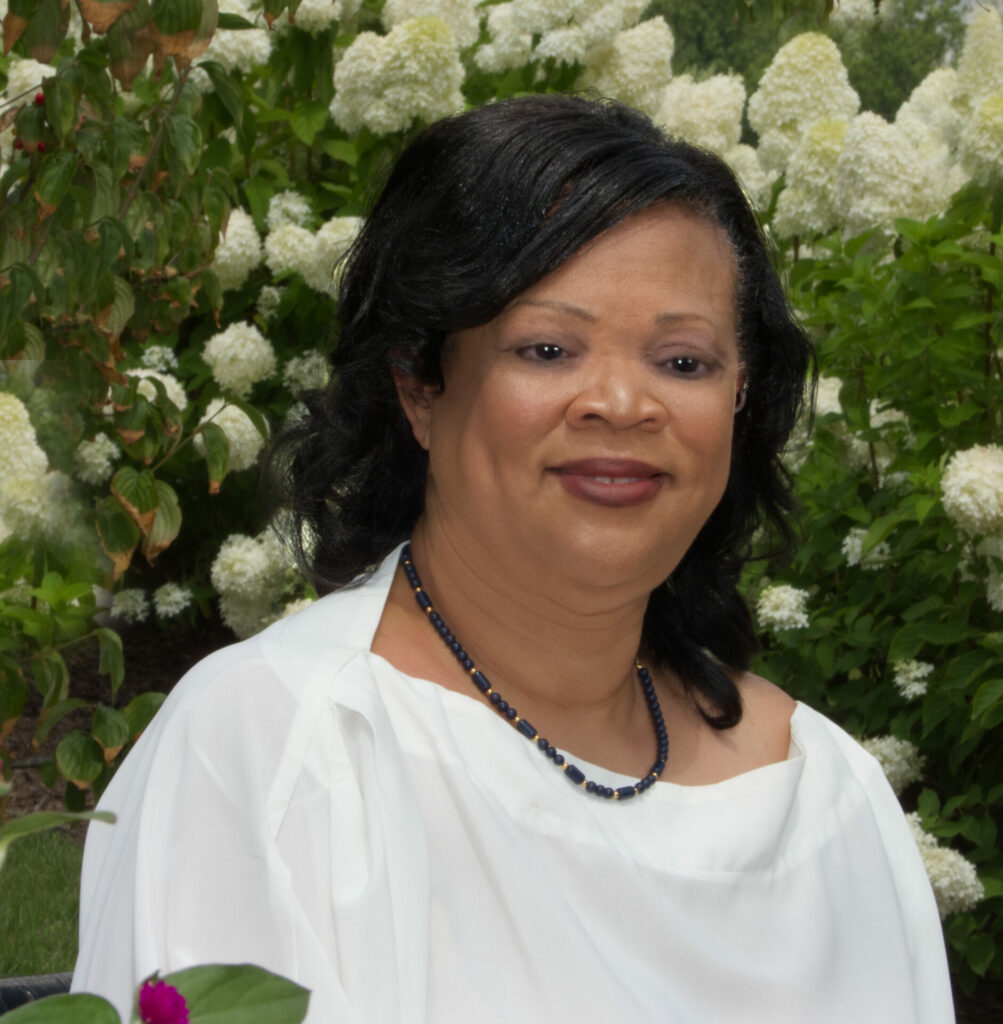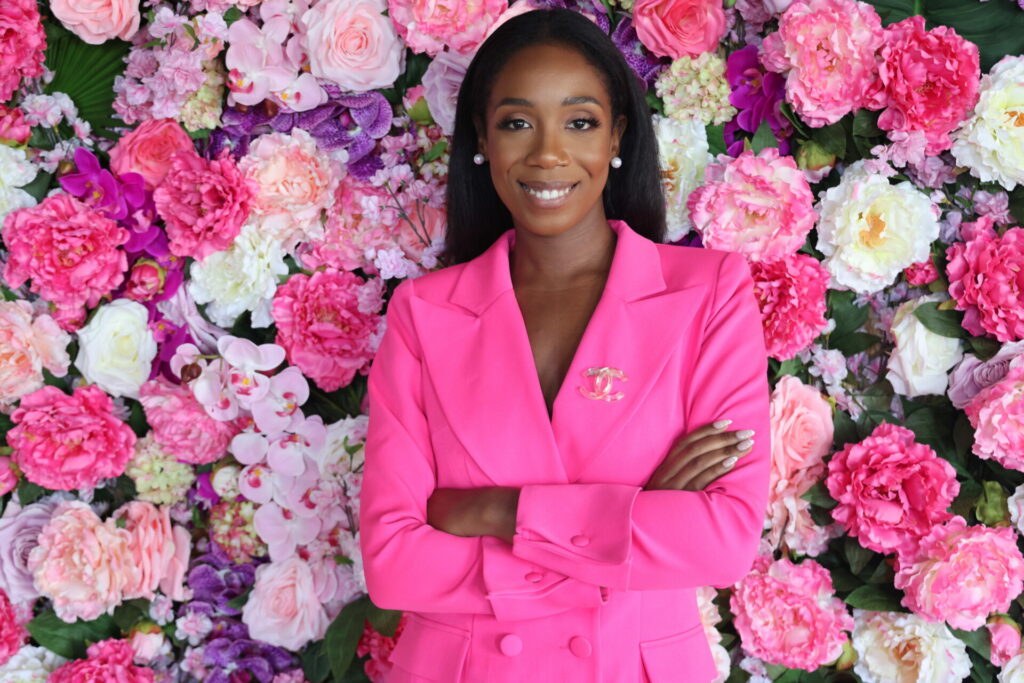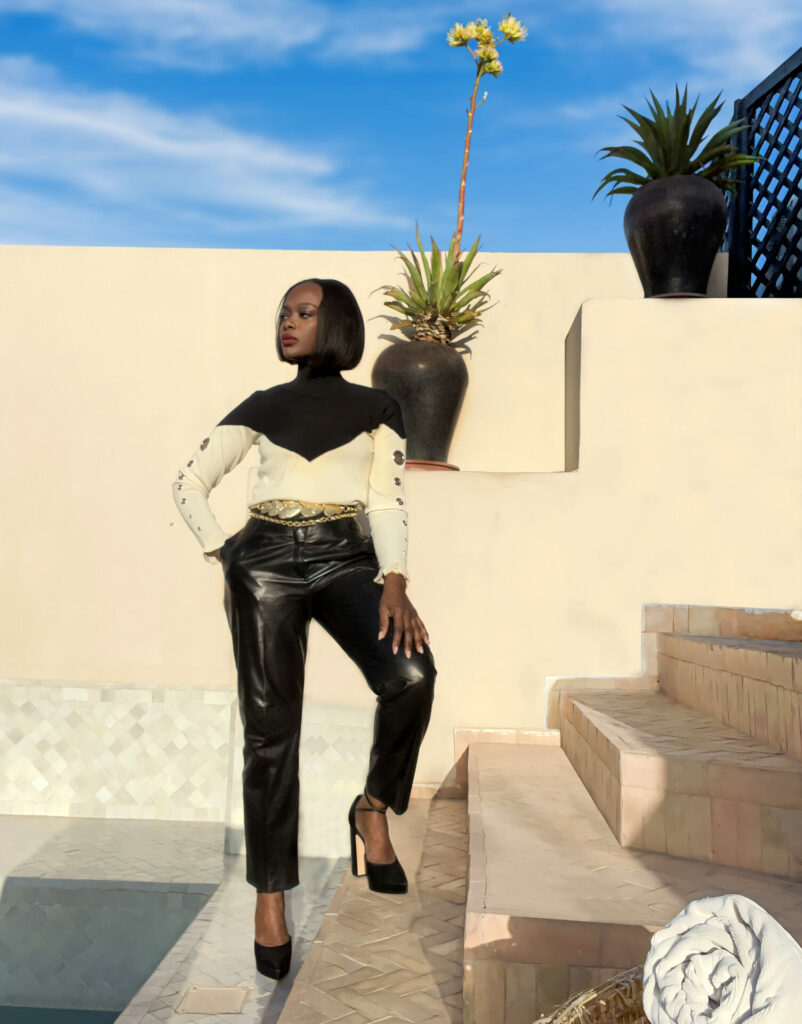 Quiet as it's kept, I've known Undra Celeste, designer, owner and creative director of the fashion brand Undra Celeste New York, for 25 years and counting. After more than two decades, while she has evolved, thankfully, she hasn't changed. This interview is a long time coming. The process started as a therapeutic phone call in 2018 and continued during a vibrant trip in February this year to celebrate her birthday in Marrakech, Morocco, until now on an 11 a.m. Zoom video call (New York time) at our respective desks across the world to round it out for the first issue of Notable. Without skipping a beat, she agreed to be the cover story years ago when the magazine was a planted seed. When I reminded her of her promise while haggling in the souks with a relentless amo (uncle) over a black and white shag rug, her high cheekbones popped as she smiled, "Of course. I am so happy you're finally doing this magazine, girl. I can't wait!"
We walked through Marrakech for a week, purchasing items for our new apartments and her upcoming brick-and-mortar shop in New Jersey and finding inspiration for her designs now in Bloomingdale's and Saks Fifth Avenue. Like in New York, she stood out. Everywhere we went, men called out to her, "Hey, Lady Gaga!" We were both stunned at how a petite, beautiful dark-skin Black woman with a button nose wearing a silky, blunt, middle-part bob could be called someone equally as fabulous but the complete opposite in appearance. We didn't get it. At best, we thought maybe it was a cultural disconnect; at worst, something a little more sinister. We asked everyone we encountered what it meant because it was happening everywhere, and no one would explain. On the final day of our trip, we found someone who reluctantly shared that it wasn't derogatory in nature but due to her fly and avant-garde style that stood out among the locals. Although we side-eyed, we could live with that.
"It feels a little like sweet revenge because it feels like, okay, you really tried to crush me; you really tried to put out this fire you knew I had inside of me, but I won. I won despite it all."
Throughout our friendship, we have maintained an "ain't no mountain high enough" level of love, respect and unwavering support. However, we struggle to see eye-to-eye on many global and social issues, and that's what's true about Undra. She is fervently opinionated, wildly optimistic, painfully loyal and blindly steeped in faith. Yet, there is room for disagreements that allow friendships to thrive and trust to grow. She is the poster child for "come as you are" and works at crafting a life that mirrors what Jesus would want for her, with a little bit of gossip and cussing from time to time. While we may disagree on the economics of Guyana (where both her parents were born)—the South American country that borders Venezuela, Suriname and Brazil—we find common ground on corporate America and its ability to traumatize Black women into entrepreneurship.
Maybe a win is a win because here we are, living our dreams despite the trail of white women bosses who pushed us into finding ways to never go back to corporate. Having both worked in fashion in different capacities, we had a shared experience. Still, the Brooklyn-born Howard University graduate remained in the industry and made a name for herself through the brand, her collaboration with Harlem's Fashion Row and the groundbreaking Nike design partnership in 2018, where she teamed up with fellow Black women fashion designers, Fe Noel and Kimberly Goldson to create Lebron's first-ever women's basketball shoe. When I brag about her, these are some of the accomplishments I list. However, if you ask Undra, she'll tell you that what she's most proud of is her longevity in the fashion business.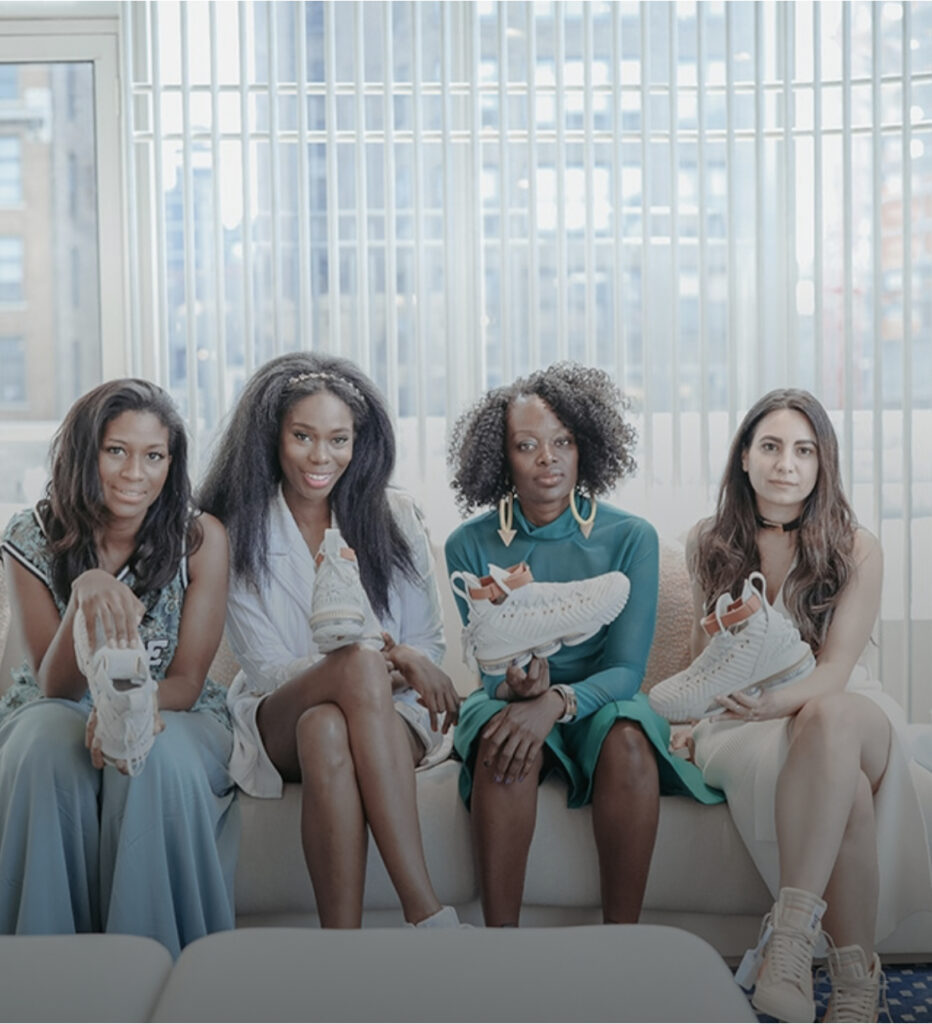 "The number one thing I count is that I'm still here. This industry is very hard—it's even hard for the white girls. My brand has been around for eight years, and I am still here. I'm growing, and I'm being recognized for my work, for my talent."
This wasn't always the case.
Undra's first job was in marketing at Nissan, in their old South Bay headquarters in Los Angeles. She was a Howard 'School of B' graduate and went the expected route of getting a job. "It was ingrained. I am the youngest of three sisters; my mom and grandma all lived in the same house, so everybody just worked. At the time, I could not imagine that drawing, something that I loved to do, could be a job."
She found life in Los Angeles a little slow and her heart a little unhappy. At first, she thought it was homesickness. Close-knit ties with family and friends on the East Coast were strained from the other side of the country where an afternoon drive home to bathe in a bowl of her mother's famous pepperpot—Guyana's national dish consisting of braised beef with cloves, wiri wiri peppers, cinnamon and thyme—was no longer an option. Yes, she missed everyone, but something else in her spirit would not go quiet, leading her to follow her passions: drawing and drip.
"I actually signed up for a sketching class at the local Long Beach City College, and I remember my class was Tuesdays and Thursdays from 6 p.m. to 8 p.m., and it got to the point where my entire life revolved around Tuesdays and Thursdays." By the end of the semester, Undra decided to quit her corporate job and move back to New York to start over as a fashion intern. Yes, an intern.
But that doe-eyed excitement of finally following her heart turned into one traumatic workplace experience after another, which caused periods of depression and withdrawal from activities and people that were once a source of joy. "The thing about the corporate fashion environment is that it's like corporate America for us, but it's on steroids because in the fashion industry, I believe—and I think most designers of color believe— there's another set of barriers."
One of the biggest set of barriers Undra encountered was a series of white women bosses who she feels abused her. The experience with her white male bosses was the opposite when they were her direct supervisors; however, even when they could attest to her elevated eye for design, business acumen and negotiation skills, they failed in every instance to protect her from the discrimination she experienced. "They chose being white over my safety and doing the right thing."
"White women's tears trump everything. Every time."
She quickly moved up the ranks to management and found her footing with a boss who supported her work and promoted her to her rightful place. "I specifically took a job as a product development manager because of the male designer who was going to be my boss, and I loved it. Then they restructured and put this white woman between us. So, I went from being one of the best they had to suddenly being the worst and needing to be fired. So, there's that."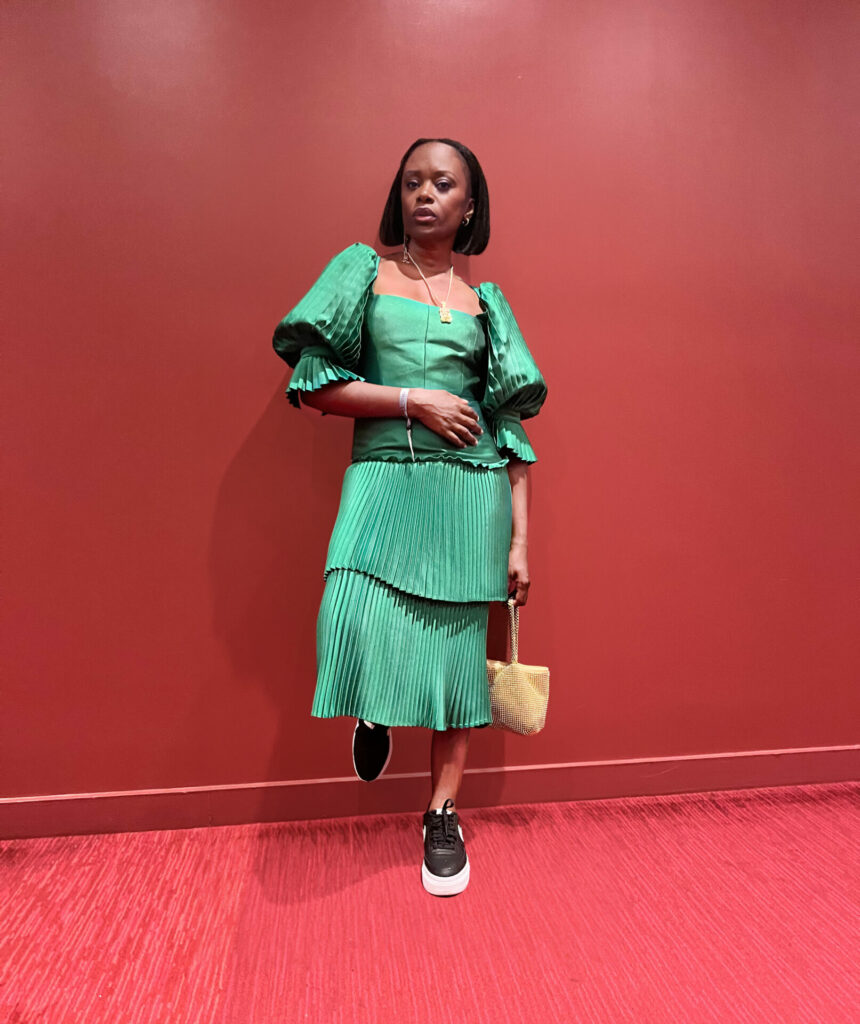 She laments that New York racism is more nuanced, subtle and covert. "They're not going to touch your hair, right? They're not going to do anything stupid like that. They're not going to make a comment about your skin. They're not going to compare you to hip-hop artists. They're not going to do those textbook things."
We agreed that the feeling is akin to being 'put in your place' because you're shining too bright and venturing too close to the sun for their comfort. As they can't voice it, they manufacture performance issues that, even with proof to the contrary, determine whether you belong. "I felt like because I felt good about myself—I thought I was pretty, I knew ain't nobody outdressed me or outworked me at no job I ever had—it was kinda like, 'oh, you're getting too far above your station.'"
Her final corporate fashion job was the stitch that broke the seam. She describes the first few years as amazing, even with a boss who was indeed a white woman. She shares that this was the first time she had a white woman boss who showed her professional respect and supported her gifts. "I was at this job the longest I've been at any job—three years. I was the teacher's pet and my boss' favorite." In the span of 11 hours, after an incident where Undra politely stood up for herself and protected her team from a visiting colleague described as a Texas white woman with a chip on her shoulder, Undra went from a confident, trusted manager with a thriving team to a pariah in the office. She was stripped of her authority and shunned by all, including her boss. "Before this incident, everything was at my disposal, and now I had to ask for simple things because I didn't want to get out of place." Though she felt she and her boss had a relationship bound by mutual trust and respect, it didn't matter after the colleague complained. "White women's tears trump everything. Every time." Undra felt she had "been fired but wasn't told to leave."
Her boss never spoke to her about the colleague who complained nor asked Undra's side of the story, and she refused to communicate with her. When the annual review approached, Undra showed up prepared for the meeting. All her accomplishments and exceeded goals were typed neatly and printed out, only for her manager to show up with a blank sheet of paper. "I didn't write anything because I don't think you did anything this year," her manager said. Undra was crushed.
My brand has been around for eight years, and I am still here. I'm growing, and I'm being recognized for my work, for my talent."
She did all she could to save her reputation and her bonus. She provided documentation of every contribution and all the positive feedback received from her boss and other business partners. Then she gave a copy to everyone: her boss, human resources and the president and CEO of the company. All that effort fell on deaf ears. Her boss was given the authority and support to marginalize and mistreat her. No one batted an eye. Nothing changed. No one came to her rescue, and it seemed as though no one, except Undra, had lost any sleep.
This experience pushed Undra to focus on starting her own brand, and almost a year later, she quit, launched Undra Celeste New York and has been showing up and showing out ever since. In retrospect, she wouldn't change her reaction to the abuse from the colleague and still doesn't see a problem with her actions as a manager. Undra takes issue with the fact that she was not allowed any (perceived) missteps in a company where she was constantly cleaning up her white colleagues' mistakes. Unlike her, her white colleagues received the benefit of the doubt; they received grace.
How does someone with such negative experiences in the workplace create a company dedicated to workwear?
"When my mom and aunts came to this country, many of them started their career in domestic work, so they wore uniforms, but they were very particular. You don't get in between a West Indian woman and her uniform because she's going to be the sharpest." Undra recalls that outside of their uniforms, these women transformed into stylish fashion icons in their own right, and she saw a disconnect. "It was such a code switch. I'm like, the 'Diana Ross and Donna Summer' I see on the weekend is the same woman. The same feeling and power those clothes give her shouldn't be put aside to go to work."
Could it be that Undra wants to empower women in the workplace through their wardrobes as retribution for the powerlessness she felt throughout her career?
"This beautiful part of us that shows up on weekends, has friends and family and camaraderie, and is respected and loved, should pour into everyday life for us." In a full-circle moment, a former co-worker told her that after Undra left her final corporate gig, their boss printed out all of her accomplishments and bragged about her in the office. The nerve. With all she did to try and make Undra feel less than, she somehow felt she had the right to be proud and celebrate her triumphs. "It feels a little like sweet revenge because it feels like, okay, you really tried to crush me; you really tried to put out this fire you knew I had inside of me, but I won. I won despite it all."