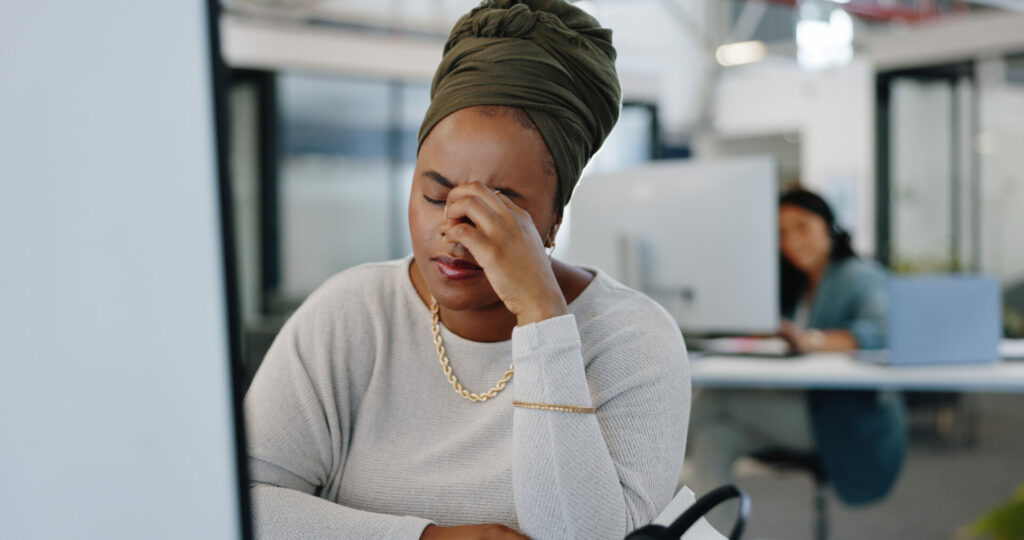 Chronic phycological stress can lead to trauma in the body, hair and skin. Black women report higher levels of psychological stress than white women due to their intersectionality between race and gender. In addition, they face unique social issues, such as discrimination, finances, safety and family, which are all considered top stressors for Black women according to the Qualitative Assessment of Gender- and Race-Related Stress Among Black Women.
The Body
Over an extended period, stress can limit the body's ability to adapt, causing damage to the central nervous system, cognition and learning, immune system functions, cardiovascular and endocrine systems and the gastrointestinal tract. There are signs Black women should look for in their bodies if they are experiencing high levels of stress and anxiety.
"Weight gain, skin breakouts, palpitations and breaking out in a sweat are pretty consistent signs among patients, especially women," says Dr. Robin Moore, DO, a primary care physician in Houston specializing in women's health.
Moore says that Black women have to do better about finding ways to minimize stress in their lives, including being more vocal about their needs and learning to set boundaries.
"We have to learn to say 'no' to things that don't serve us."
Workplace stress is a common complaint among Black women in her practice. "Black women especially have to wear many hats, they are overwhelmed and can never show weakness," she says. "It can produce an unrealistic and unsustainable reality leading to burnout and anxiety."
She adds that racism and discrimination in the workplace can affect physical health because it causes Black women to apply added pressure to be the best just to receive the same as others.
Moore says stress can lead to severe health issues like diabetes, heart disease, ulcers, stroke and inflammation. Thus, it is important Black women insist their doctors check their heart, thyroid, cortisol and blood sugar levels, iron and electrolytes.
The Skin
Stephanie Serlin recommends her clients wash their face 30-60 times per month. Serlin, an esthetician and owner of So Hum Skin in Houston, says that a good skincare routine is a relaxation tool that can relieve stress while also combatting breakouts.
"I believe in the phrase, 'Black don't crack,' but when we are facing trauma, we need to do more than rely on our genes."
Serlin says that congestion (pimples) can appear both underneath and above the skin's surface, along with skin inflammation and puffy eyes resulting from anxiety disorders. The inflammation is caused by high cortisol levels—a sign of stress.
"A good skincare routine can be a way to decompress from the day, take a moment for yourself and relax."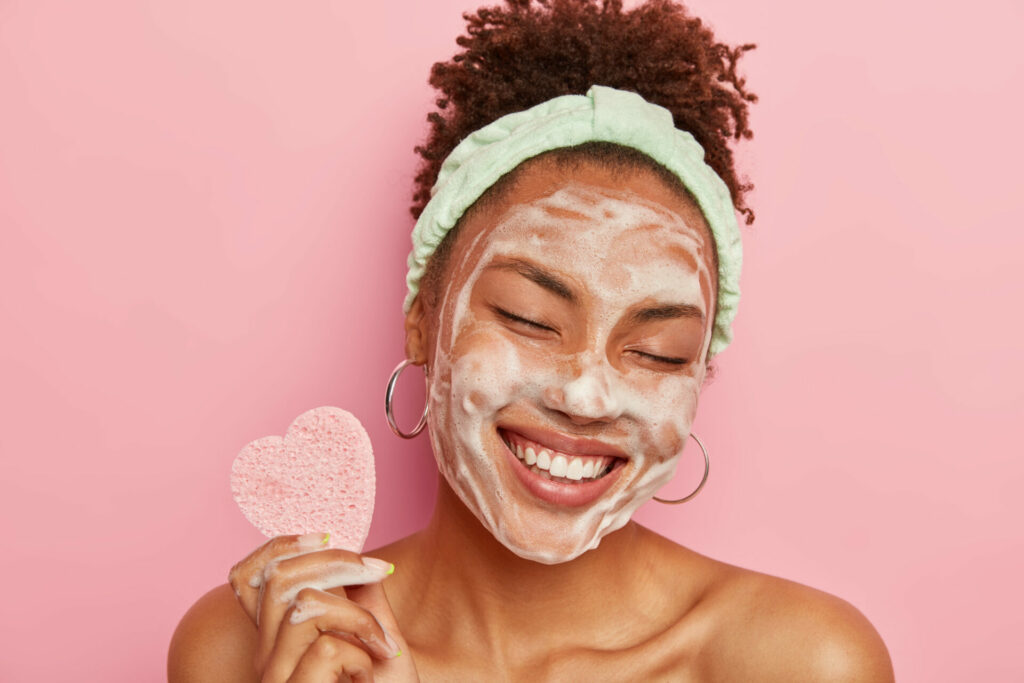 Getting a professional facial regularly with extractions and an enzyme peel can help get the skin back on track. If unable to visit an esthetician, home facials can be purchased and used with caution. "I am not big on suggesting home remedies because a lot of times when people want to pop their pimples, the pressure of their hands causes more damage to the skin."
Steaming the face by placing it over a bucket of hot water and wrapping your face in a hot towel are ways to open the pores at home. Serlin also suggests Aztec Secret Indian Healing Clay to detoxify the skin and Jan Marini products for a regular skin regime. She says it's crucial to spot-test new products on the hand before applying all over the face to ensure no allergic or adverse reaction.
The Hair
Hair loss, breakage, shedding, oily or flaky scalp, and brittle texture may be signs your hair is telling you that you are depressed, or your stress levels are too high. Tecovia LaShe' sees it every day with clients who come into her shop for braids and other protective hairstyles. LaShe', stylist and owner of Crowned by She' Hair Salon in Houston, says that her clients are often unaware of their stress levels until they sit in her chair.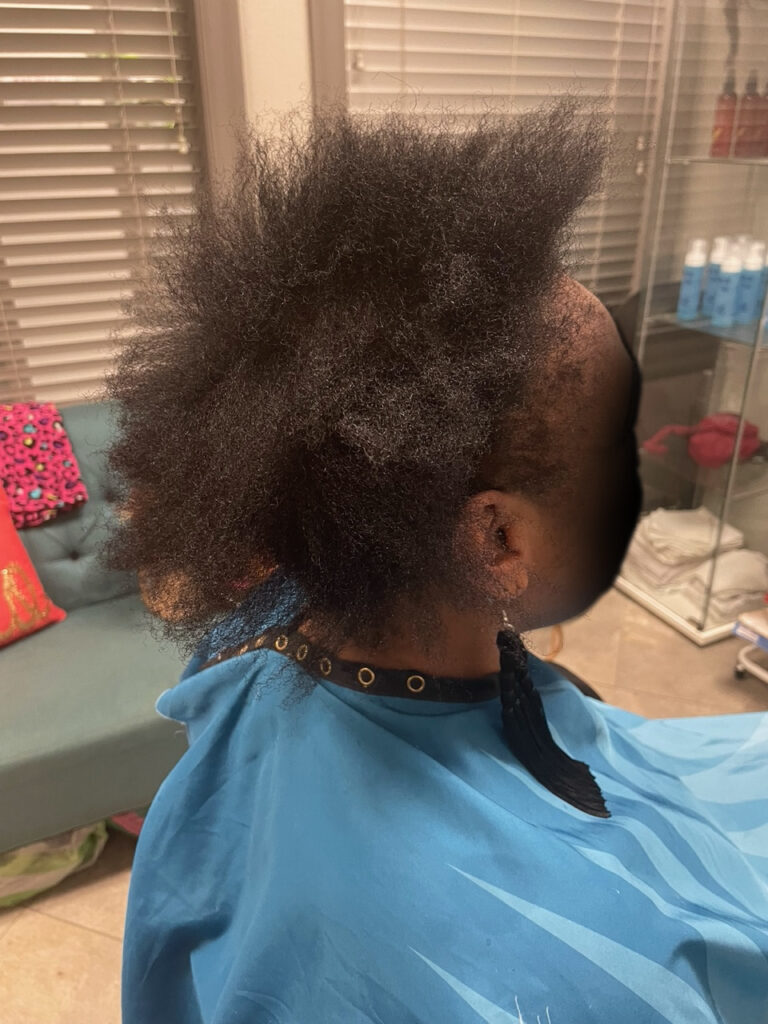 "I spend a lot of time consulting with my clients about the symptoms of depression and anxiety showing up in their hair."
"They are often surprised how their hair is communicating that something is wrong," she says.
She says many of her clients can leave hair issues untreated for long periods because they focus on coping and surviving. "Clients confide in me about their life issues, including workplace trauma and how much pressure they face in difficult work environments." She adds that protective styles that cover the damaged areas are popular because so many Black women are dealing with the same issues.
LaShe' helps her clients customize healthy hair regiments that may include special shampoos, conditioners, masks and oils. She may also suggest clients look to meditation, exercise, a change in diet or seek help from a mental health professional when she learns their struggles with mental health are not being treated.
"I listen and empathize because I am a Black woman, and I know how difficult life can be for us," she says. "My role is to help them leave the shop looking better and feeling better than when they arrived."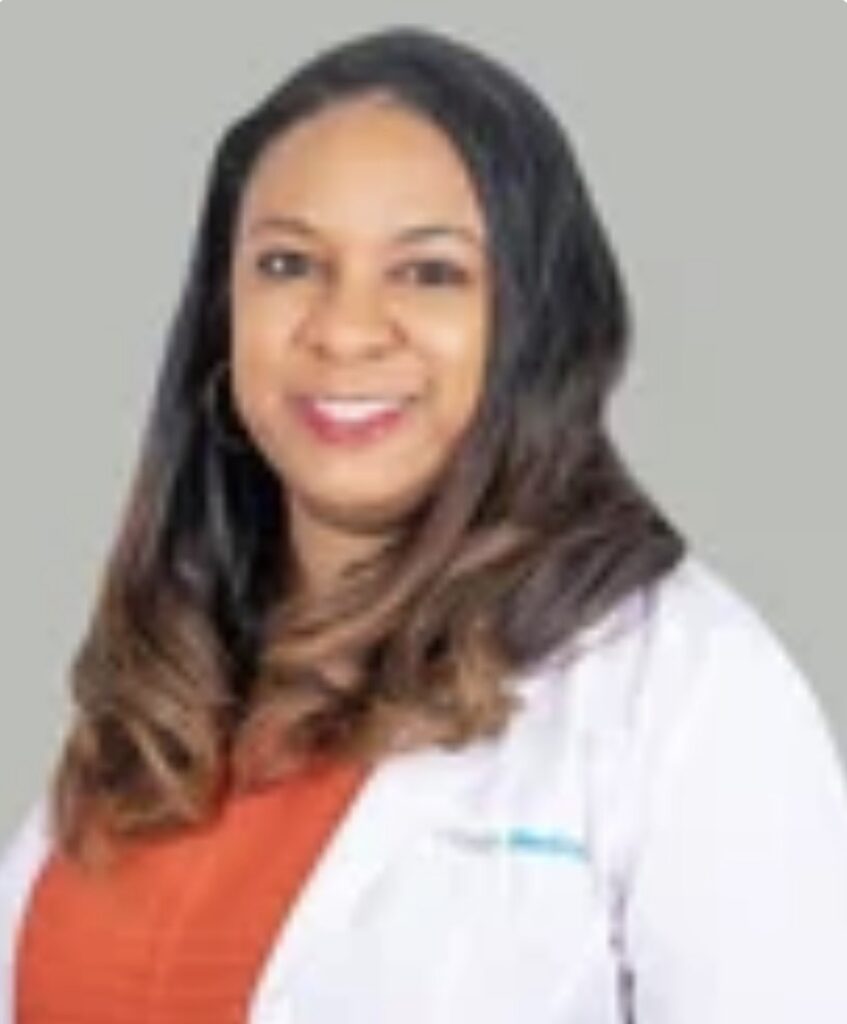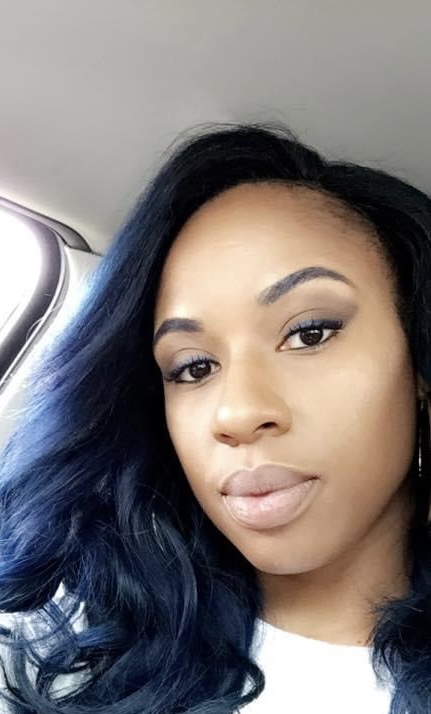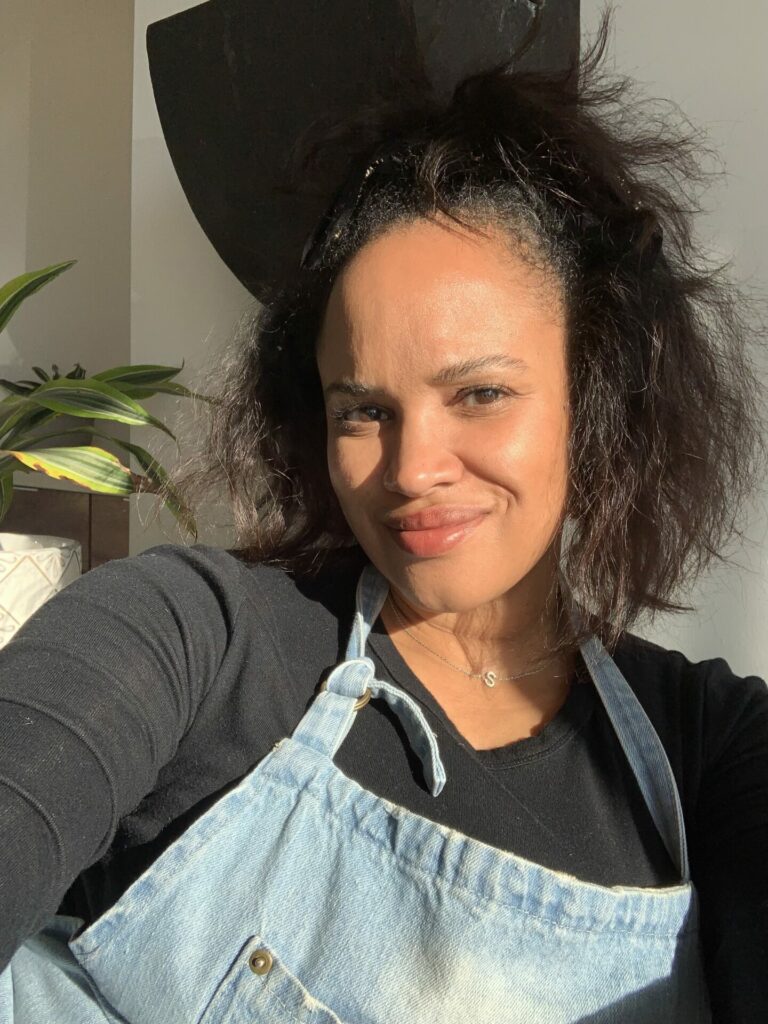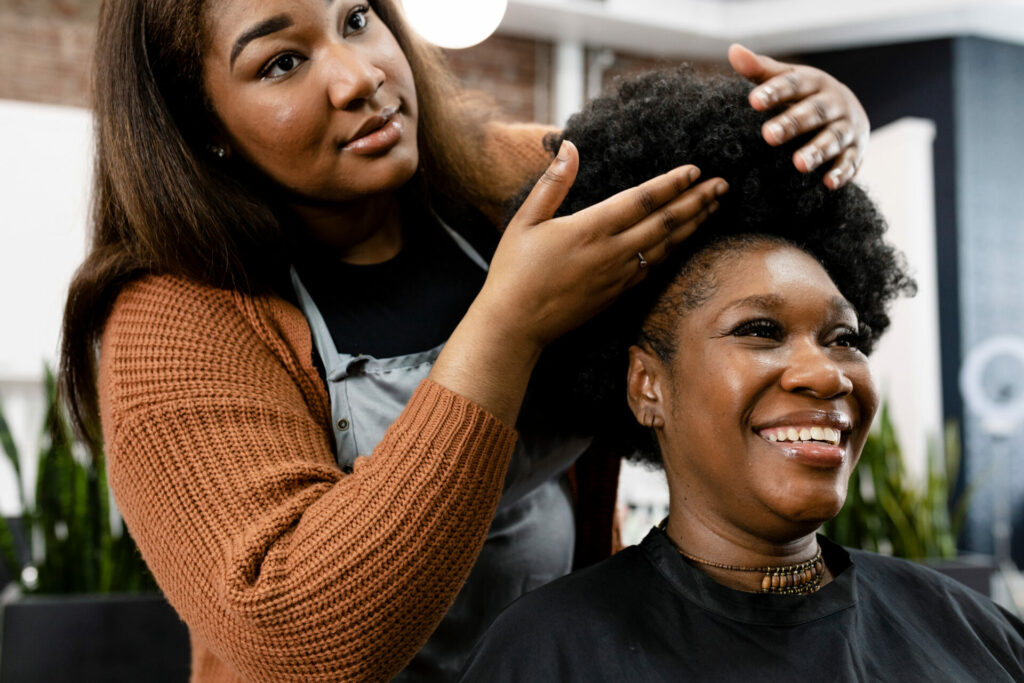 "There is power in community, and I saw that growing up the daughter of a salon owner… I watched my mother nurture and heal those women in her salon, not just by making them look and feel beautiful but by talking with them, listening to them, and connecting with them. I've seen how much Black women's emotions are attached to our hair and beauty."

– Beyonce – Harper's Bazaar interview August 10, 2021
Black hair is art, a language linked to our history and a part of our identity. Our hair affects how we see ourselves and how we are perceived in the world. Bursting with expression, it is deeply tied to those who have our permission to touch our hair. That's why the relationship between Black women and their stylists is sacred, and the time spent in the shop should be therapeutic. Dr. Afiya Mbilishaka—head of psychology at the University of the District of Columbia, hairstylist and founder of PsychoHairapy—believes the link between routine hairstylist appointments and therapy can be a gateway to improved mental health. "Rituals are how we prepare our mind, body and spirit to receive something or do something," she says. "The ritual of haircare…can help ready yourself for what you are about to face."
Work is key to economic survival for most Black women who have a more difficult time than their peers coping with the unique stress associated with their jobs. "Half of my clients hate their jobs," says Kay Simpson, owner and stylist at True Perfection Salon in Houston. "As I listen, I hear that many of them are there for the pay and not because they love it or feel supported," she says.
"hair dying and cutting are ways Black women can express grief and loss."
When clients are in the chair, they often share personal information with their stylists, who become pseudo-therapists, listening and giving advice after they have established trust. "Hairstylists are sort of a keeper of secrets," says Mbilishaka. She trains hair care professionals in the art of active listening through her PsychoHairapy practice. She works with them to relax the natural instinct to give clients advice. "I recognized the hardest skill I had to learn as a therapist was how to listen. It's really difficult." She cautions that while in the chair, only part of the story may surface, so it's best to be a safe place for the client to vent instead of looking for solutions.
In addition to listening to clients' stories, hairstylists can hear what isn't being said by evaluating the hair. "I've had clients whose hair is shedding, and the density has changed because of emotional stress from work and life," says Simpson. Drastic changes to hairstyles can also be a sign that something is going on with the client. Mbilishaka says that hair dying and cutting are ways Black women can express grief and loss. Hair can also communicate if the client drinks enough water, sleeps and eats the right foods.
Stylists aren't certified therapists, and that can be a heavy burden to place on them. For this reason, Mbilishaka focuses on practical skills in the PsychoHairapy curriculum, such as how to assess whether a client should seek professional help, including signs that they may either be of harm to themselves or others. Stylists also learn the distinctions between various mental health professionals and how clients can benefit from being connected to the right source. "Everyone gets a certified list of curated providers in their area so that if they want to refer a client to a therapist, they actually have names, locations and websites to share," says Mbilishaka.
"Hairstylists are sort of a keeper of secrets"
Simpson agrees that it is vital for hairstylists to be able to see the signs that their clients need to seek professional help. However, she adds that mental health professionals should better understand the positive effects hair can have on their clients. "I wish doctors would prescribe for women to get their hair done as a part of therapy because it lifts their mood and can change their perspective." According to Simpson, a new do can improve clients' spirits. "I've seen women come in here feeling 'a way' and leave ready to go to happy hour or go back to work ready to slay."
While many stylists focus on providing a service and helping their clients, Mbilishaka says they also need to practice self-care. "Hair care professionals actually need more detoxing, more self-care, more massages, more eating healthy, more comfortable shoes, more community and more water than other people." She hopes to offer stylists retreats where they can receive the reciprocal opportunity to be loved, cared for and comforted to feel safe.