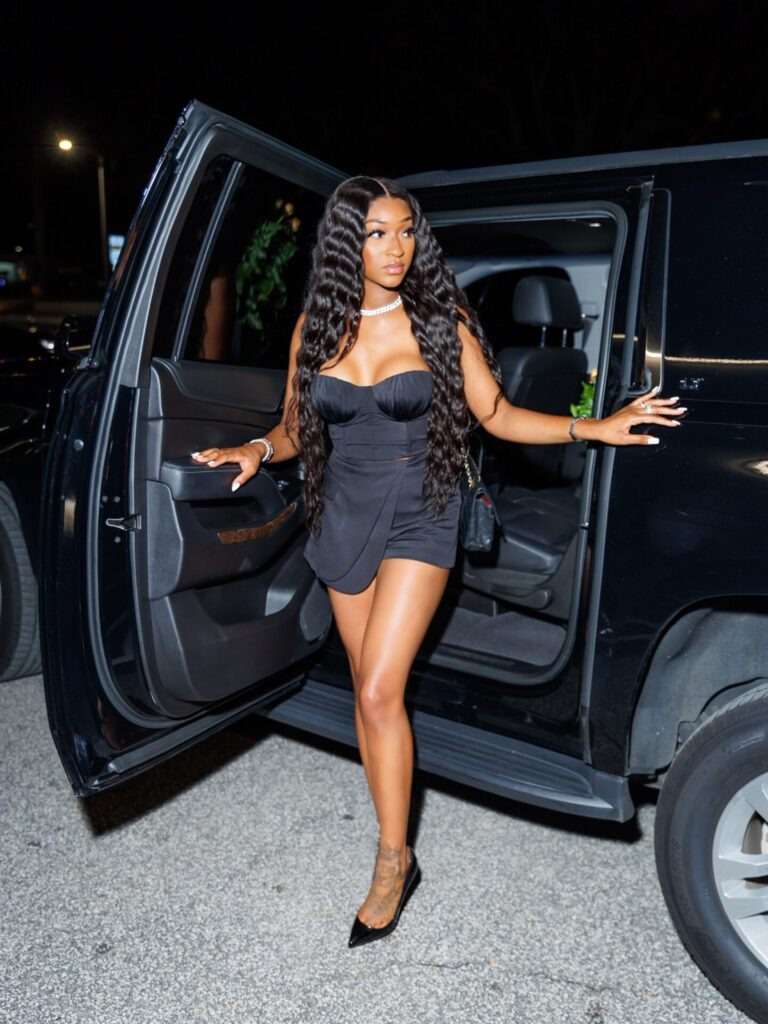 Fighting to be seen is commonplace with Black women in the workplace, who often feel invisible. Many learn that with colleagues, perception is reality, and it can negatively impact the trajectory of your career. When the office is the city of Orlando on national TV with millions of viewers, navigating the effects of negative perceptions may be less about being seen and more about being understood.
San Diego native Danielle Miller, a 30-year-old entrepreneur and reality TV Star of "Basketball Wives: Orlando", knows all too well how others' views in the workplace, especially when they differ from personal truth, may cause you to fight – both literally and figuratively – to protect your story. "Basketball Wives: Orlando" is the No. 1 most watched social reality series on cable in terms of total interactions, according to Yahoo! Finance. Despite the show's success, since its debut on Oct. 9, Danielle has received sharp criticism from some of her cast-mate colleagues. Labeled a "mean girl", a term that makes her seethe, she shared on IG Live that she believes the show's editing deliberately portrays her that way because sensationalism sells.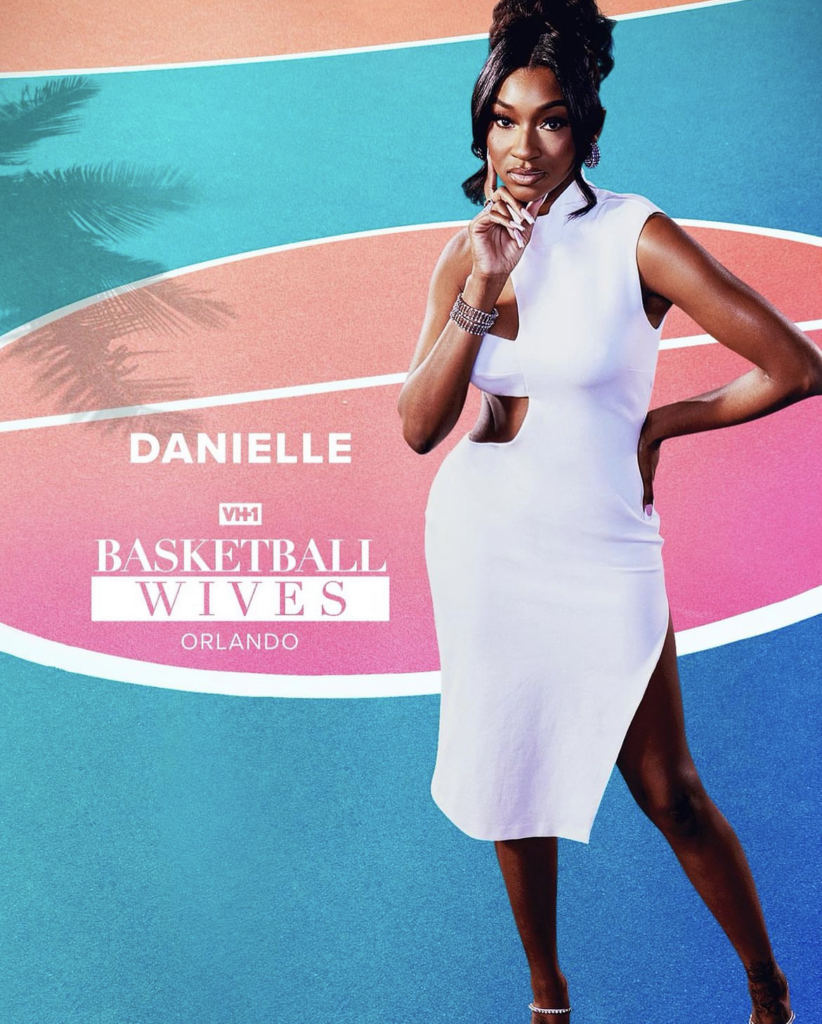 However, Danielle doesn't seem to need a gimmick to draw attention. At 5'8'' with deep dark-brown skin, athletic curves and legs for days, she stands out. On the phone, she is the same as she appears on-screen—direct, funny, confident and endearing. Watching her on the show she's calculated, determined and a little guarded when she enters a room – a demeanor she may have developed from years of going against some of the best players in college basketball and then overseas.
In 2015, she played professional basketball in the Euroleague system at SIAULIAI-UNIVERSITETAS in Lithuania, where she led her team to score. Previously, as a guard at the University of Nevada at Las Vegas (UNLV), she was known as a top defender in the Mountain West. That label, defender, continues to follow her on "Basketball Wives: Orlando", where she finds herself in constant battle – verbally and physically – with her cast-mates over her past relationship, office gossip and the honor of her friends. What she sees as guarding her post, others may view as defensive.
While viewers will get to know her from the storyline about a severed 10-year relationship with her ex-fiancé and their tumultuous breakup, when she talks about herself the focus is on personal and professional accomplishments. Outside of her career in basketball, Danielle's highlight reel shows her master's degree in criminal justice, her most recent executive positions in the non-profit sector and being a mom to two beautiful kids.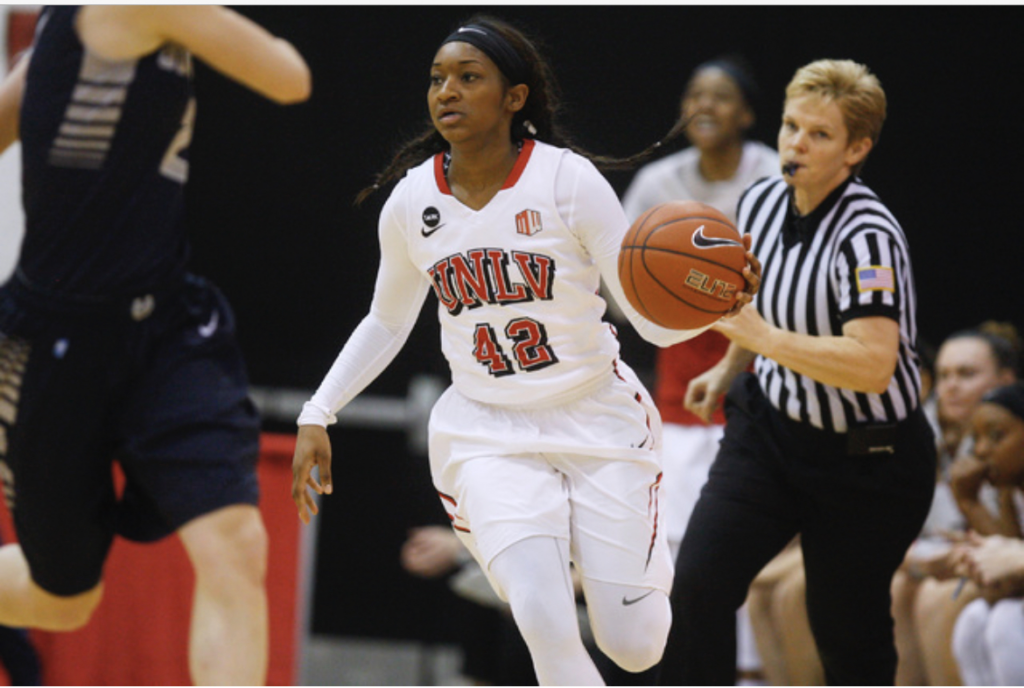 "It's crazy because I was in the delivery room giving birth to my daughter, taking my final to finish my master's degree. Yes, and he thought I was crazy, but I'm like, I couldn't not get it done, so I was like, 'I've got to do this.' It was important for me, while he was playing in the NBA, to always maintain my own career."
In Minnesota, where her ex is from, she was committed to helping reduce recidivism and was focused on providing criminal offenders a chance to return to their lives with the support they need. A role that came with unique drama and stark realities, but Danielle thrived in that environment.
"I was pretty much helping people become well-rounded individuals and law-abiding in a way that promotes a more healthy and safe Black community."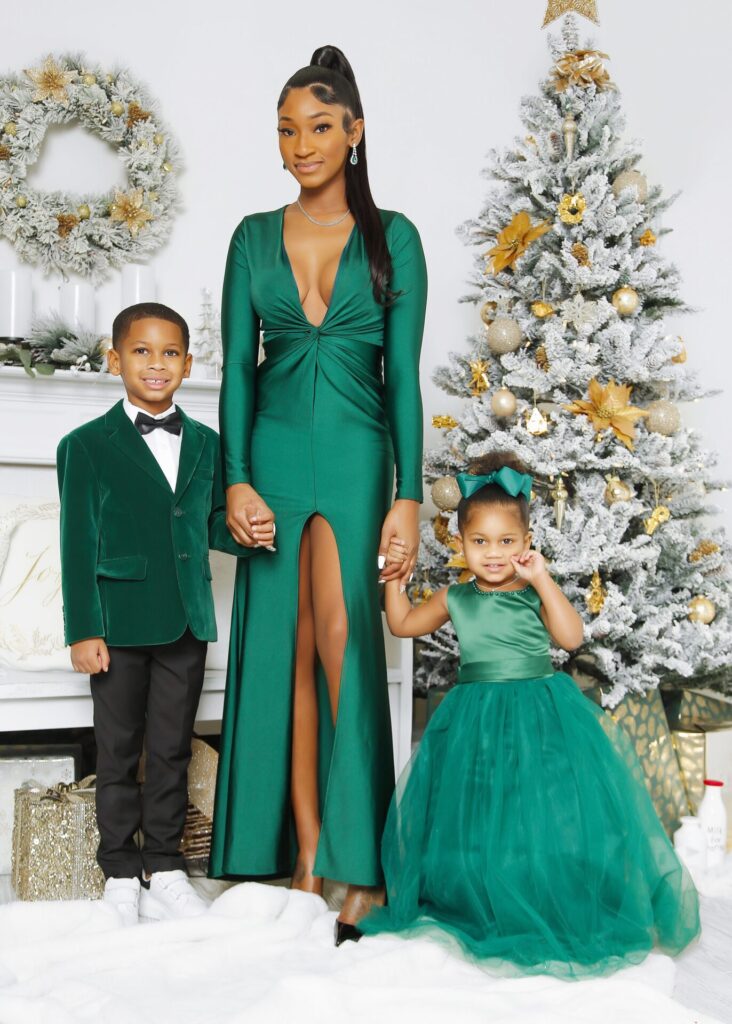 Danielle found her footing, a promising career, a group of friends and meaningful contacts in the fight for justice that helped her grow as a professional and a member of the Minneapolis community. However, when her relationship took a turn, she packed up her children and moved back to the life she knew in San Diego, where she could get the support she needed to heal and rebuild.
According to Danielle, during a relationship counseling session, her then-fiancé revealed that he was no longer interested in a monogamous relationship, saying that lifestyle never appealed to him, and he wanted multiple partners.
This was news to Danielle, who put her WNBA dreams on hold to support his NBA career, had two children and was planning to spend her life with him.
"I was like, I have a choice here, and I am actually going to move back home to San Diego so you can live in this non-monogamous world, and I will live over here."
Moving away was a hard blow to Danielle, whose parents' 31-year marriage has always been "relationship goals" and the kind of union she thought they both wanted for themselves and their children. Now, it seems that she was alone in this desire.
She says she was manipulated and gaslit for the past 10 years. She is honest in sharing that their relationship was not perfect, neither was she, but she thought they were working through the normal issues in 'love and basketball' and believed they were on the same page in wanting marriage and a family.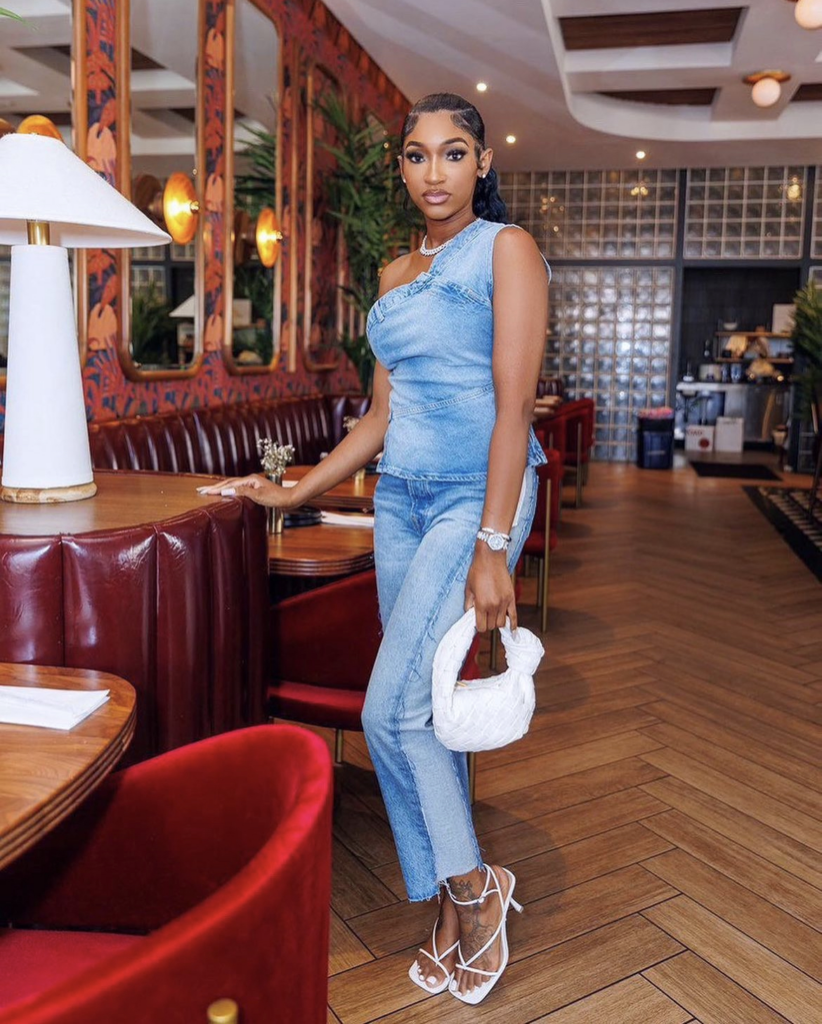 "There's like this thing where it's like we're trying to figure out what relationships look like in this day and age, and what is going to work long-term. Not a lot of us are getting married anymore, and that was like how I was raised. Obviously, I saw a successful marriage; whether it was up or down, they stuck through it."
In the face of disappointment and a rocky co-parenting relationship, Danielle chose herself and turned heartbreak and single motherhood into a new job in reality TV. When she accepted the role on "Basketball Wives: Orlando", she saw it as a career move and a platform to promote her upcoming business, Empowered by Danielle. However, right before she moved to Orlando to tape the show, she learned that her ex-fiancé was in a monogamous relationship with another cast-mate, and the job she thought she was hired to do had changed.
The producers were more interested in a love triangle and not a breakup story. It became clear the overlap between she and her new co-worker was juicy enough for its own storyline, causing confusion and hurt for Danielle who never thought she would be in this position.
"How we got to the reality TV of it all, I don't know."
A family breakup is difficult to experience in private, and it can be more traumatic when it is the focus of workplace drama. Navigating the loss while dealing with single motherhood and the possibility that your ex has moved on with someone you work with is called good reality TV, but in real life it's an old fashioned heartbreak, and it is not a pretty picture.
While some viewers may see her as a "bitter baby mama", Danielle feels she has the right to show her full-range of emotions, something that often carries a penalty for Black women. She wanted the dream, not the drama.
Danielle maintains that most of the drama stems from the shock that he had a girlfriend when he was so opposed to monogamy. She believes he targeted the cast-mate after learning they would be on the same show. All of this new information opened up old wounds just as she was getting to a place of accepting her single status.
"How could he do this?"
She knows that some questions in love will go unanswered. She's forgiven herself for forgoing her passion, a career in basketball, for the promise of being with the man she loved. When asked what she would tell other Black women faced with the same choice, she says, "Always put yourself first, and always put your career first."